Leela Fisk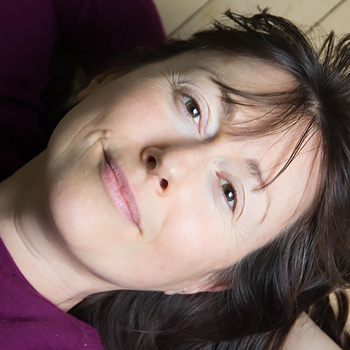 Leela apprenticed & certified to teach the work of Arjuna Vinn Martí - US performer, choreographer & founder of Soul Motion® conscious dance practice. She loves to share play - treasuring the unique creativity of each dancer, and the co-creativity of feeling the dancing room through the eyes of heart.
She first taught conscious dance regularly on the movement schedule at the pioneering Esalen Institue, California, from 2010. In 2012 she landed iand grounded in Totnes, and has led community dance sessions and devotion through the changing seasons, and her pregnancy until her due date!
She has continued with Soul Motion school as a mentor for leader & teacher programme apprentices. She delights in finding the creative improvisational edge of somatic movement and her ongoing movement improvisation studies include in-depth explorations with Anna Halprin & her associates Helen Poyor and Gary Hoffman Soto. In her personal movement practice she learns deeply from moving in water.
In an earlier life, she created a solo travel guide while being a primary classroom teacher and a physical training & aerobics(!) coach, teaching since 2002 around the world in diverse and creative communities. Alongside her dance teaching these days, Leela, still shapes stories and maths puzzles with children as a home school tutor, and practises being a partner to Adam, who now also teaches Soul Motion, and a mum to her daughter Framboise.
Both time and space come to the forefront of my awareness while dancing, and afterwards, I feel the vibrancy while walking through the streets, the fields or ocean - it's remarkably simple but something I seem to have once overlooked.

Ever since discovering improvised dance spaces, I have felt relieved and reassured to step in, not knowing what will happen, and instead surrender to sensations and playfulness. It feels to me, that our group dance explorations unravel the magic of co-creation. We open physically into more spacious and creative ways of relating.

Now, as I write I have a baby daughter, so a studio dance floor is not always within the same reach. Instead, I continue to notice small yet vast moments of enlivening my body and listening to the world in movement, and I carry the dance floor lessons into my awareness - primarily, that there is never anywhere to start but here. Leela
"I have enjoyed every minute of your classes, no matter what state I was in. I have found the enquiries very engaging and I always drop into some form of timeless movement presence, which is very beautiful."

David Ellis